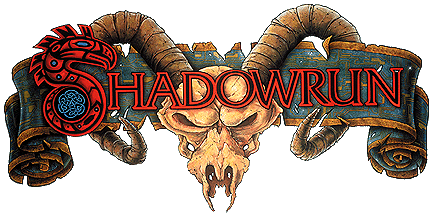 Welcome, to the world of Shadowrun
Greetings and welcome. My name is Macavity, and this was to be the homepage to the Cyberpirates game I attempted to run on IRC. Unfortunately for my players the game never coalesced, but much of the background material has ended up and will be added to this page.

In the meantime, take a look at my IRC persona, Macavity a frequent haunt on the #shadowrun channel of undernet on IRC. Take a look through my accumulated house rules for items of interest to you and your players, and spice up your campaign with products from my fictional company, Morpheus International.

Soon to come: Gammorea, the outlaw nation off the coast of Japan dealing in exotic and illegal bio & cybertechnology, BTLs, drugs and prostitution. "You will never find a more wretched hive of scum and villany."

Enjoy the page, meet some interesting characters, and see what the future has to offer you.

Semper Servus,
-- Macavity
"The Mystery Cat"